About me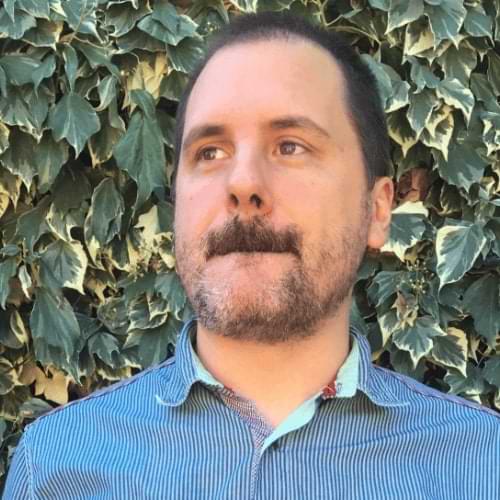 Eugenio Monforte
UX Engineer (Product Designer / Frontend Developer) specialized on Web Apps, remotely helping indie Saas entrepreneurs to develop digital products.
How would I describe myself?
"Three words: hard working, alpha male, jack hammer. Merciless. Insatiable."
Of course not. I'm not Dwight K. Schrute (The Office) :P
But, with so many years of experience in the industry, here you have some characteristics that I have developed and brings value to my work:
Manager of one

I have been working focused on results for years, finding and taking care of key tasks needed by the teams in which I participated, and defining objectives in my side projects: as an example, I created a little web app for my brother that allow me to learn about Progressive Web Apps (check Portfolio).

I only need some context about the projects you want me to work on, and you can rest assured that I will take care of it.

Product person

I'm a generalist. I firmly believe that the robustness of a product isn't achieved by performing well only one aspect of software: development, design, marketing, support, you name it. I'm always thinking in terms of product's strength, in the sense of how it solves the problems for which it was developed.

I have a strong experience in digital products. For more than 10 years I have gone through all aspects of product development: interviewing users & stakeholders, doing research, product strategy, shaping up problems into solutions, prototyping, coding html/css, designing visuals, testing UX, doing product management...

But what really determines product work is to define the right scope, and I have a long experience setting realistic boundaries.

Team player

Rockstar? Ninja? Nothing like that. The work on software needs to be done on teams with everyone contributing.

Maybe because I don't come from a traditional academic background, I don't consider my proposals something sacred: if they don't respond to the needs of the project, they are changed or removed and that's it.

Remote by default

I have worked remotely for 9 years now. It's just my way to work. I'd love to know you in person some day, but we know we don't need that to do great work.

For much of that 9 years, and mainly through Upwork (formerly oDesk), I have been helping development agencies, startups and established companies from United States, France, United Kingdom, Australia, Colombia, etc. In addition, in recent years I have worked with different companies from USA both as a freelancer and a full time contractor through outsourcing companies.

English isn't my native language, but I know how to make myself understood with the right nuances.

For me, working remotely means one thing: trust. And it must be earned through clear, precise and timely communication, with tangible results that solidify the working relationship.

Designer

I understand interfaces as the space where the interaction between people and organizations takes place, and that's why I can't detach it from the rest of the relevant disciplines to the practice of design (psychology, sociology, ergonomics, economy, etc.).

I maintain a public repository dedicated to User Interface Design, which I update from time to time. Take a look if you have a chance.

Developer

Although I have worked a large part of my professional life in areas of design focused on interfaces, interaction or information architecture, at the same time I have worked with the fundamental technologies of the web: HTML, CSS and JS.

I have specialized in CSS architecture, working with different approaches such as Atomic Design, BEM and recently with utility classes.

This year I decided to relegate a bit my designer profile to deepen my knowledge in programming: so I'm focused on learning "vanilla" JS to generate web components based on open standards that encourage collaboration.
How do others describe my work?
"We originally hired Eugenio 6 years ago to help us design and build a big feature for our platform. What we ended up finding in Eugenio was so much more - someone that would completely change our perspective on design and product development.

Eugenio helped change our focus from building features to solving customer's problems. He helped us start customer research (eventually using JTBD interviews) and absolutely changed the culture in our company. He's not afraid to speak his mind and consistently ask "why" until he gets to the very heart of any problem. His curiosity is contageous and he is always learning how to be better at his craft in design.

He is also an extremely talented CSS architect. Years ago, after getting more involved in the development of our platform, he quickly ran into the VERY hard to maintain and specific CSS code that I had put together haphazardly as an unexperienced developer.

Over the course of a few weeks, he completely re-wrote the entire frontend of our platform using the BEM methodology and established a style guide to help himself and future developers easily extend and build new interfaces. We still run on that same frontend and continue extending the framework he put in place during that time.

I can't express enough how valuable Eugenio has been in shaping the development of our culture, product and company."
"I've worked with Eugenio for many years and he has always been dedicated to improve product's design. You will never see him do something without a reason. Always learning, always bringing new stuff to the conversation, while having a great balance between UX, UI and front-end developer.

He is passionate about it and will always work to get the best product to the users. And he will always tell you about the latest tools you can use to make the work better!"
"Eugenio is fantastic. His application and user experience design skills are great visually and wonderful UX-wise. He asks great questions to get a full sense of the problem to solve, and the provides one or more approaches to deliver a solution.

Great technical skills in Figma and other tools, and also able to help with implementing the designs in working front-end code. Looking for another project where we can engage with Eugenio again!"
"Eugenio was fantastic to work with. He understands web graphic design very well and I could rely on him to just run with the project knowing he would do a great job. I will work with him again in future."